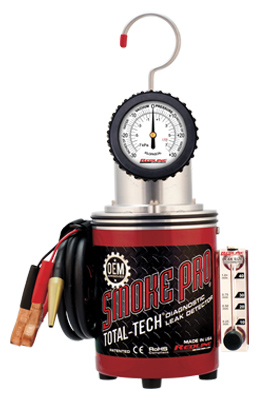 Leak Pressure Test / Smoke test
Modern or Classic, air leaks can cause all kinds of running issues, with an adverse effect on fuel economy and performance.  Split vacuum pipe, boost pipe or intercooler, leaking intake manifold, or a worn throttle spindle? Finding these leaks can take hours!
Save time and hassle!
Here at Atspeed we have proven methods of leak detection, no matter whether it is in the exhaust or induction system. With our specialist tools we shall be able to find the exact location and indicate its size, in minutes! We even have customers who make this service part of their yearly maintenance.
Price: £50+vat